Volunteer with us and teach english to teachers in Spain
What is a teacher's Pueblo Inglés Program?
Where Pueblo Inglés and Pueblo Inglés figure into the equation is that we offer the Pueblo Inglés for Teachers programs (with teacher-oriented workshops) for different regions within Spain who are looking for an immersion-based program. They have been incredibly popular for the teachers (our students) as well as our volunteer Anglos, who both express the privilege it is to help and learn not only about how to improve English, but also how to make education itself better. The result is a program that offers fun activities and an exchange of ideas that are fascinating considering the critical time in history that Spain finds itself.
A 'Teachers' program is simply a combination of our normal Pueblo Ingles immersion program mixed with teacher-focused workshops. Our objective is simple: help the teachers to better teach in English and thereby help the country to improve as a whole. It is a great way to find out what's happening at the educational level in Spain in multiple disciplines. It's also a wonderful opportunity to meet incredibly hospitable people who are usually quick to invite you to visit them and show you around their home with pride…no better way to learn about a culture than from a friend who lives in it!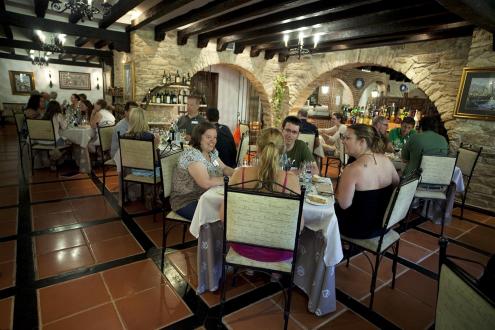 Doña Teresa | La Alberca (Departure from MADRID)
Salamanca
The Doña Teresa venue is located in the town of La Alberca, well known for its traditions and customs that date back to the 15th Century. It was also the first village in Spain to be declared a National Heritage Site in 1940. The medieval village still preserves its architecture, especially in the town center. You can also find expert blacksmiths and traditional artisans who, still to this day, excel at special crafts such as embroidery, woodwork, ceramics, and iron work.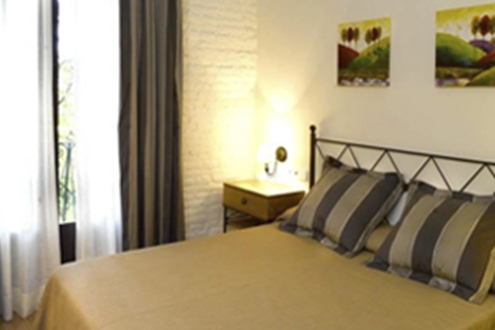 Villa Engracia | Espluga de Francolí (Departure from BARCELONA)
Tarragona
Villa Engracia is a small, charming venue in rural Tarragona, located in the Poblet Natural Park. It is 500 meters from the Monastery of Poblet and 1.5 kilometers from the train station, which makes it an ideal place for rural tourism and outdoor activities.In 1888, an old spa was transformed to create this hotel in l'Espluga de Francolí.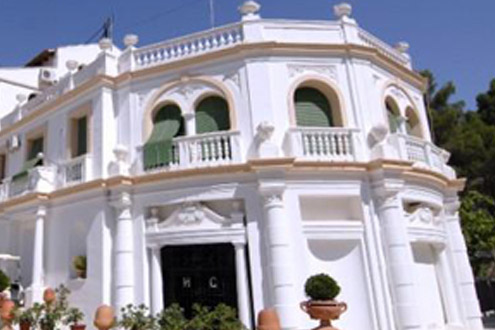 Cofrentes | Valle de Ayora (Departure from MADRID)
Valencia
Los Hervideros de Cofrentes is hotel-spa that can be found in the Ayora Valley. This is one of the most beautiful mountain landscapes in the Valencia region of Spain. Located in an area rich in medicinal mineral deposits due to the 'Hill of Agras,' which gives rise to four volcanic springs: Hervideros, Fuentemina, El Pilón y Las Salinas. The venue was built in an old, abandoned village that was completely renovated in 2006.
WHAT DOES A TYPICAL DAY IN PUEBLO INGLÉS LOOK LIKE?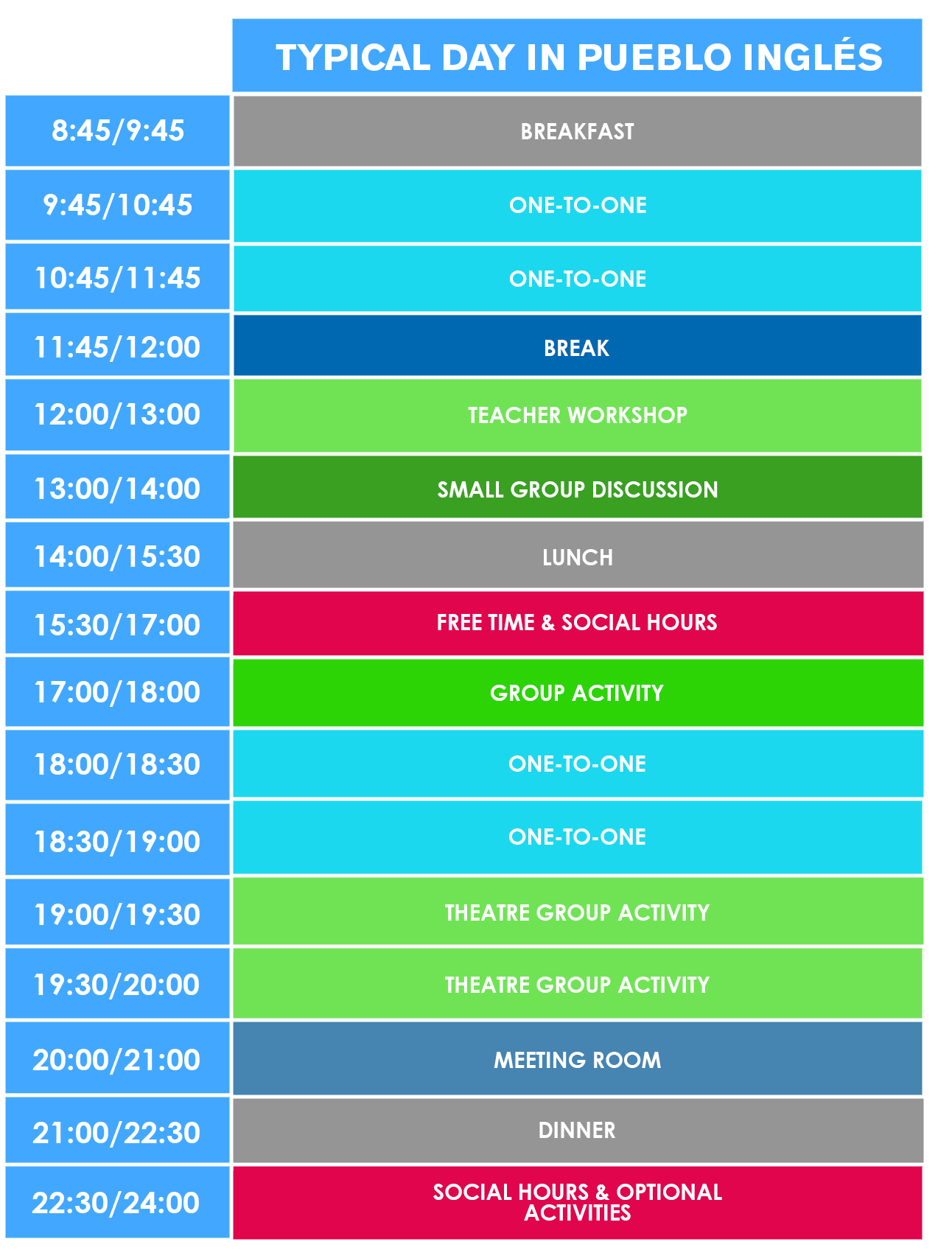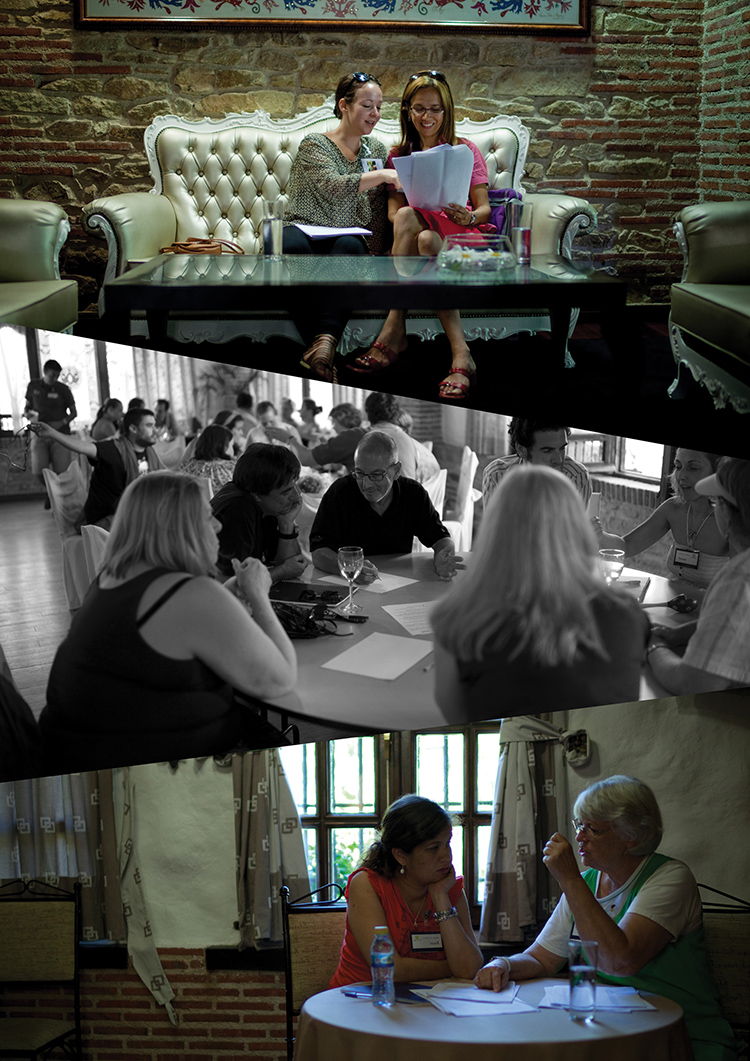 What's covered in the cost of the program?
The only cost of the program is your travel expenses to get to Madrid by the day of departure and any accommodation or travel from after the program ends. The program includes three meals a day and a basic travel health insurance. Any additional expenses for drinks outside of meal times are on you.
FAQS do you want to know more details?
HOW IS A TEACHER'S PROGRAM DIFFERENT FROM OTHER PUEBLO INGLÉS PROGRAMS?
The Pueblo Ingles teacher programs are the same Pueblo Ingles spirit and dynamic with a slightly different focus. The program is still based on one-to-one interaction with native English speakers where the native English speakers are catalysts for a variety of conversational themes (teaching related and not). As usual, we mix in group activities, short presentations, fun role-plays, and even a bit of theatre to spice things up. The main difference will be with rotating workshop sessions during the day whereby our workshop leaders aim to 1) help improve their English level of our teacher friends in the form of grammar, vocabulary and pronunciation, as well as 2) help their method of instruction with relevant activities and correction toward a more 'authentic' English dynamic.
You as the native English speakers (or "Anglos" as we commonly use in the linguistic form of the word) get to sit in on some of our workshops as well as observe class simulations and presentations, which is a great way to see directly how teachers are improving their English abilities. Your support throughout the week as native English speakers is instrumental in helping the teachers improve, who will in turn help their students, and thereby the local region of and country of Spain as a whole!
How do I register?
If you've been to a Pueblo Inglés before just click on the Volunteer Zone button below. If you've never been to a Pueblo Inglés volunteer program before, please apply by clicking the button below to register.
Want to see other programs dates?