Discover an innovative, dynamic, entertaining and effective way to learn and practice your Spanish.
A conversation course in Spanish available to both teenagers and adults. You will gain agility and confidence from the comfort of your own home, and you will achieve the same results as with face-to-face classes!
Practice your Spanish from home
Conversation classes with weekly 90-minute online sessions. They are specially designed to improve your understanding and expression in Spanish and gain self-confidence when speaking.
You may need to improve your Spanish for a new job, for your current job, or you may simply be learning so that you can communicate with more people when you travel. Whatever your motive is, this is the perfect online course you for you!
Who is this course for?
 Business professionals. For those professionals who need to improve their Spanish to achieve their work goals
Spanish enthusiasts. For those who simply want to improve their Spanish in order to enrich themselves culturally and for their personal satisfaction.
High school and University students. For young people who are about to start their professional career and need a good level of Spanish to be more competitive.
We focus on reinforcing four main aspects:
Speaking
Listening
Pronunciation
Error correction
Pueblo Inglés, pioneers in online teaching
Education and health are our priorities. For this reason, we have been pioneers when it comes to successfully adapting our methodology to this new environment in order to continue teaching our language courses in complete safety.
Proof of this have been the Pueblo Inglés at home camps, unique in their style and a dynamic experience enjoyed by participants from all over the world.
With our online conversation course for adults and young people we seek to meet the same objective: that you learn and improve your Spanish while having fun from home.
The perfect solution to reinforce your Spanish and put your knowledge into practice, thus acquiring greater skills when it comes to using the language.
Do you want to practice the language in real time with native teachers?
Our teaching team is made up of native teachers with extensive experience, this helps the students to adapt as quickly as possible. They will be in charge of correcting your mistakes, working on your pronunciation and will also help you improve your grammar by complementing the Spanish you already know.
Classes are held live via videoconference. In addition, the groups are small, with a maximum of 5 people,  in order to guarantee maximum personalization and allow a optimal progression.
A methodology that combines the practical part with dynamic activities.

Live classes by videoconference

Natural learning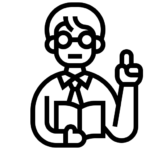 Native teachers with extensive experience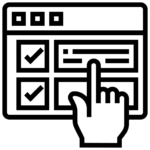 100% adapted to the age, level and needs of the student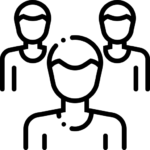 Small groups for greater efficiency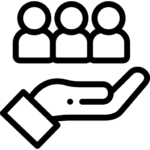 Personalized attention
What are the benefits of learning English from home?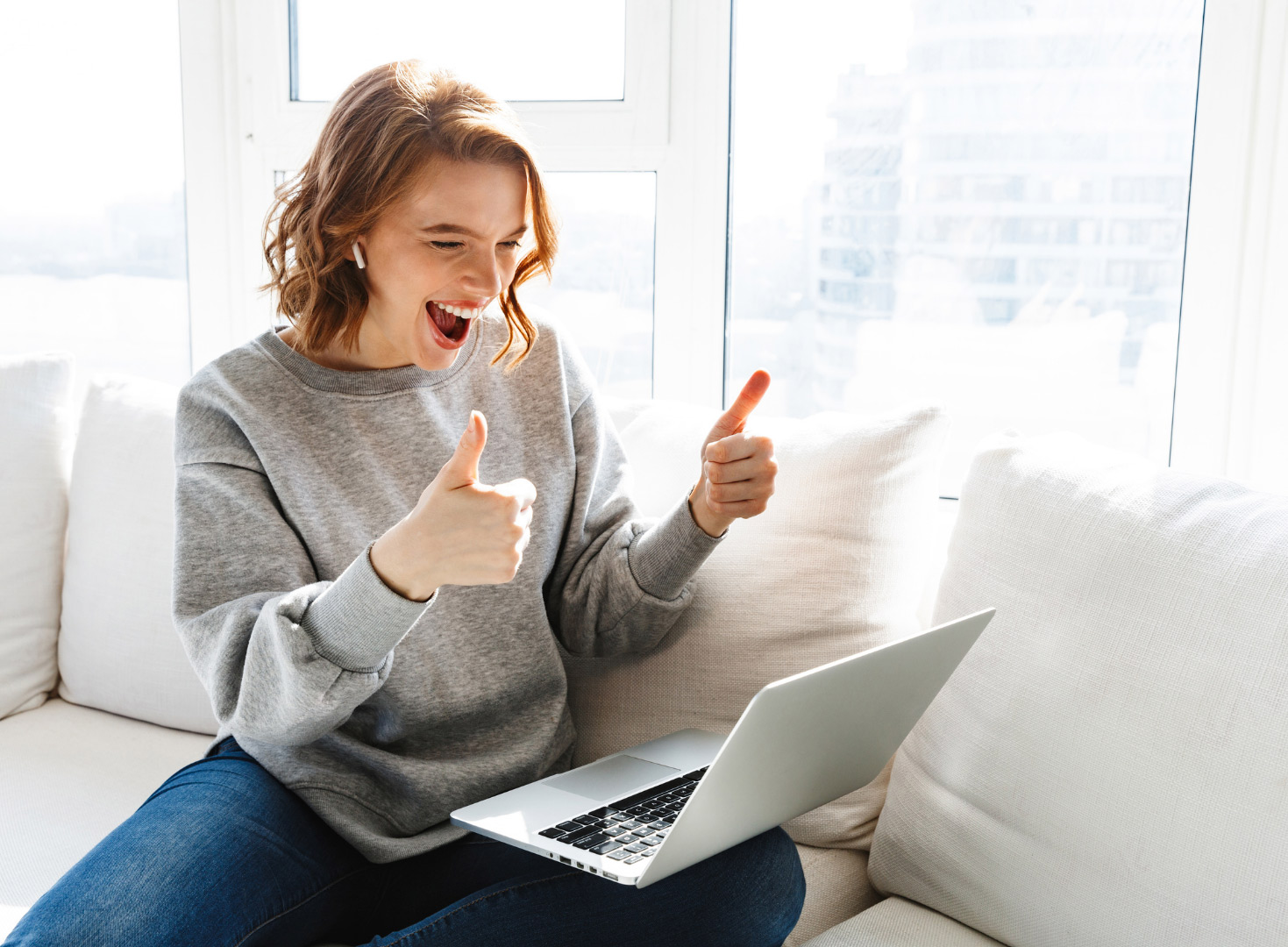 Comfort. From the favorite corner of the house or wherever you want.
Avoid risk of contagion. The online format is the safest way to respect social distancing.
Time and travel savings. You will not have to worry about transportation.
Flexibility. You will be able to choose the schedule that best suits your children's routine.
Multi-device connection. The connection can be made from a computer or tablet.
Easy to use platform. All you have to do is click to start the class.
The perfect formula for training activities
Our method goes beyond conventional classes, as we combine conversation classes with dynamic activities so that you can learn in a fun way, gain fluency and expand your grammar and vocabulary. In addition, our focus on correcting grammar mistakes will allow errors to be detected quickly so that they can be addressed and avoided in the future. You will progress safely and steadily from wherever you are.

Online Spanish Classes for Teens
Online Spanish Classes for Adults
Choose the course that best suits your needs.
Quarterly classes with weekly sessions of 90 minutes with a schedule flexible and adapted to your time zone.
1 quarter € 285

– 18 hours

2 quarters € 558 (

You save € 12

) – 36 hours
3 quarters € 800 (

You save € 55

) – 54 hours.
In addition, by reserving the 3 quarters you will get a 10% discount in Pueblo Español 2021! And teens will get a 5% discount if an additional sibling signs up.*
* (Offer not combinable with other discounts)
"Era para daros las gracias por toda la gestión del campamento. Inés vino muy contenta y con ganas de haberse quedado más días. Me contó que le gustó todo, que se le pasaron los días volando. Estuvo muy a gusto en la habitación, y la comida muy buena. Le encantó las sesiones de One to One, y eso que va floja en inglés, pero le ayudaron a quitarse el miedo a expresarse. También todas las actividades que habían programadas. Se hizo amiga de varias chicas hablantes. Se quiere ir a Georgia... Jaja En general todo muy guay! Palabras textuales de ella.... " Gracias por todo, quietos repetir... "
"Ha sido una experiencia maravillosa, mi hija ha venido encantada. Buena organización En cuanto a la practica del ingles 100% recomendable, ha congeniado muy bien con su voluntaria, todavía siguen en contacto."
"Belkis ha venido, igual que el año pasado, muy feliz de compartir estos días con vosotros. Su nivel de inglés ha mejorado muchísimo desde que va y sigue en contacto el resto del año con los amigos que hace allí. Hablan por teléfono, video conferencias y whatsapp, y su amistad hace que no pierda contacto con el idioma. Os agradezco vuestra ayuda."
"Manuel ha venido muy contento con vuestro programa, todo lo que cuenta es positivo por lo que no puedo ayudaros a mejorar, solo animaros a seguir trabajando así de bien con los chicos. Después de estar yendo a campamentos de inglés desde los 7 años nos dice que este es en el que más ha aprendido y con diferencia, le ha resultado muy fácil la integración y el sistema oral ha sido perfecto para él."
"Alejandro ha venido encantado, se lo ha pasado fenomenal, ha aprendido mucho y ha hecho muchos amigos, de hecho quería quedarse una semana más de cuanto le ha gustado. Muchas gracias por todo, muy bien organizado como siempre y una gente estupenda. Repetiremos sin duda."
"Mi estancia en el Pueblo Inglés ha resultado muy positiva, además de aprender y practicar inglés de una forma distinta, he conocido a muchos compañeros. Me ha servido para poder comunicarme con fluidez en inglés, con chicos de otros países, en el lugar de vacaciones donde he estado después."
"Nuestra  hija viene encantada. Nos ha contado montón de cosas de los anglosajones y ya está pensando en repetir el próximo año. Dice que la única pena es que son pocos días, que le hubiese encantado quedarse otra semana."
Características del curso
Conferencias

0

Cuestionarios

0

Duración

15 semanas

Nivel de habilidad

Todos los niveles

Estudiantes

0

Evaluaciones

Si